Information about the provider Germany Bus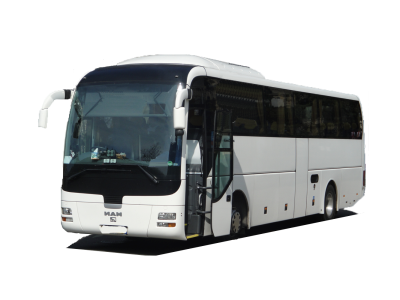 The bus rental platform Germany Bus is the outcome of a collaboration between several German bus rental companies and the tour operator City Tours, specialized in the renting of buses all over Europe.
Germany Bus' services comprise the renting of buses of different size with drivers for transfers, sightseeing tours, excursions and travels in Germany and Europe. Each booked trip is taken care of by City Tours' main office in Vienna so as to maximize our clients' benefits by providing a professional and reliable management thanks to City Tours' highly motivated team. We call in local drivers and our bus company partners in Germany to take charge of any of our booked trip. If you want to make a reservation to Germany Bus, please find below all the necessary information. If you have any question about the renting of a bus or a minibus in Germany, or for further information on an offer related to a trip, please contact us at , we remain at your disposal!
---
About City Tours operator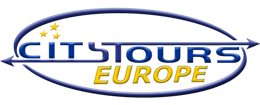 The company City Tours was founded in 2005 and is specialized in the provision of vehicles of different size with driver for transfers and sightseeing tours in Europe, as well as the organization of personalized tourist trips, excursions and travels by bus in Germany and Europe. Amongst the services proposed by City Tours and its partners in Europe for the renting of buses, you may find:
The company City Tours GmbH is a Limited Company whose head office is based in Vienna at the following address: A-1120 Vienne, Rosaliagasse 19/6. The other offices or subsidiaries are located in: Poland PL 31-060 Kraków, ul. Św. Wawrzyńca and Italy I-39012 Merano, Goethestrasse 7.
.
About City Tours in Germany
The manager of www.deutschlandbus.net and the contractor for bookings in Germany is the German subsidiary of City Tours GmbH registered as City Tours GmbH - Deutschland for social purpose; the commercial register number at the Commercial Register of the Jena Court is HRB 515435 . City Tours GmbH Deutschland's head office address is Hauptstraße 34, D-99439 An Ettersberg (Berlstedt). The national tax identification number is 312/5700/2664, and the VAT number is DE815344109. City Tours GmbH - Deutschland is managed by Alexander Ehrlich and disposes of a capital stock of 35.000,00 euros. Within the company, any reservation made as regards to the renting of buses are subject to general terms of sale laid down by City Tours.
City Tours GmbH - Deutschland bank details are the following:
Deutsche Bank , Ludwigsplatz 5, D-94032 Passau | BLZ 75070024, account number 503599300
IBAN = DE 6775 0700 2405 0359 9300, BIC = DEUTDEDB752 .
You can reach City Tours GmbH - Deutschland by phone at:
+49 172 83 44 164 (Germany), +49 30 46 73 17 75 (Berlin), +49 89 43 59 36 57 (Munich) and +49 351 214 39 066 (Dresden). For information regarding the processing and protection of your personal data, please refer to the following link.
---
Rent buses at Germany Bus / City Tours
You can make a reservation for a bus in Germany by sending us an email at at any time!