Bus rental in Baden-Wurttemberg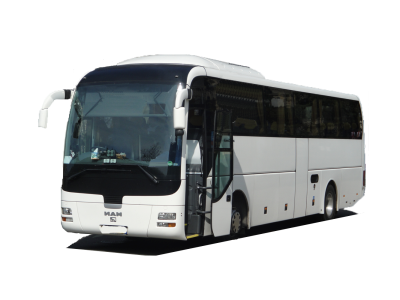 Rent a bus in Baden-Wurttemberg
Germany Bus makes provision of buses of different size with a driver for transfers in Baden-Wurttemberg. By contacting Germany Bus at , you can also rent buses for any kind of transport, ground transfer and guided tour in Baden-Wurttemberg. The following partners are associated with Germany Bus:
Our partners in Baden-Wurttemberg
In Baden-Wurttemberg, Germany Bus' main partner is the following bus rental platform:
Baden-Württemberg Bus: the bus rental agency Baden-Württemberg offers charter buses with drivers in Stuttgart, Ulm, Karlsruhe, Pforzheim, Heilbronn, Friedrichshafen, Freiburg im Breisgau and any other city or municipality in Baden-Württemberg. You can make a bus reservation for a coach with driver in Stuttgart, Baden-Württemberg, the rest of Germany and even for transfers to other regions in Europe.
Stuttgart Bus: Stuttgart Bus company gives information about bus trips with driver departing from Stuttgart and offers ground transfers, sightseeing tours and excursions by bus in Baden-Wurttemberg, Germany, and all over Europe.
Autobusvermietung Ulm: Specialist in coach hire and bus reservation of modern and comfortable tourism coaches with driver for all different sorts of bus services: you can contact the bus agency for bus transfers, sightseeing tours in buses with driver in Baden-Württemberg, Bavaria and the whole area of Germany. The bus company can also help you with bus inquiries to Austria, Switzerland, France or other parts of Europe.
Karlsruhe Autobus: via the bus hire expert "Karlsruhe Autobus" you can order tourism coaches with driver of different sizes for various bus rental services. You can make a reservation for bus journeys within Baden-Württemberg but also going to Saarland, Rhineland-Palatinate, Hesse or Grand-Est in France. Depending on your bus rental plan, you can hire a coach for one day or a longer period of time.
Busvermittlung Pforzheim: this agency is a well-established network of reliable and competent bus companies in Pforzheim and Baden--Württemberg. Shall you be in need of a quote for a bus hire with driver for coach transfers in Pforzheim or even to neighbouring states or cities like Stuttgart, Ulm, Karlsruhe and alike.
Mietbus Heilbronn: here you can get a quote for a bus rental with driver in Heilbronn but also to communities close-by. You can request a price for hiring a minibus, midibus or tourism coach with driver in other cities of Baden-Württemberg and other German communities. The well-established partners collaborate also in Bavaria, Hesse, Switzerland and Poland. You can request a bus with driver for transfers within entire Germany but also to other European countries like France, Austria and Italy.
Friedrichshafen Bus: together with carefully selected partners in Friedrichshafen and competent bus companies in Baden-Württemberg, Friedrichshafen Bus proposes you different bus hire services within Friedrichshafen, but also to other areas of Germany (for instance getting bus transfers to Bavaria), yet also to Austria, Switzerland and the rest of Europe.
Autobusvermietung Freiburg: the tourism coach specialists from Freiburg are able to work on your bus rental demands and propose you modern and safe motorcoaches for your bus travel itineraries starting, ending or crossing Freiburg and Baden-Württemberg. Even if you are in need of a minibus with driver or a comfortable tourist coach for a bigger group to other regions of Germany (Hesse, Rhineland-Palatinate) or neighbouring countries (France, Switzerland) you can enjoy the benefit of having one bus rental expert handling your request.
Charter a bus anywhere in Waldshut-Tiengen: Coaches anywhere in Waldshut-Tiengen and within the borders of Baden-Württemberg, for all types of transportation in Germany.
Book a bus in Baden-Wurttemberg
If you are interested in booking a bus for trips or guided tours in Baden-Wurttemberg, please send an email to the bus rental platform Germany Bus at . We will be delighted to draw up the best tailor-made offer for you considering all your instructions in the shortest time possible. We will then forward you an estimate of your transfers, visits, excursions or trips in Baden-Wurttemberg as a rough guide!