Bus rental in Brandenburg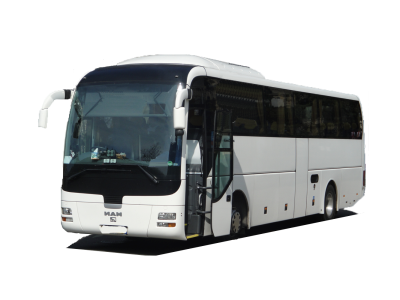 Rent a bus in Brandenburg
Brandenburg is famous for its many tourist attractions, events, and excursion destinations as much as for its numerous bus companies. The bus rental company Germany Bus chose the ideal partners amongst the bests according to rigorous quality criteria in order to offer you the most efficient bus rental services possible for transfers, guided tours, or trips in Brandenburg. You can contact Germany Bus by writing at and ask for renting of a bus with driver for the following trips:
Bus transfers: Either in Brandenburg, within the Land or in other bordering cities, the bus rental companies in Brandenburg, in partnership with Germany Bus, are at your disposal at any time and for any service. It is therefore possible to rent a bus or minibus with driver for a transfer between Brandenburg and Berlin. You can also book for a transfer to Dresden, Warsaw, or any other location in Brandenburg, in Germany or in Europe.
Sightseeing tours: Germany Bus permits you to book comfortable buses and minibuses with driver for guided tours in Brandenburg. Whether you need a bus for a city tour or for a countryside tour, we provide you with the most suitable bus for your different trips. If need be, you can resort to a competent tourist guides from Brandenburg.
Excursions by bus: For excursions from Brandenburg to the Lands and bordering cities, you can rent appropriate coaches with a local driver to Germany Bus at any time. Whatever the destination or the length - a half-day or a full day - of your excursion, our companies' drivers will gladly lead you anywhere you want. Our teams eagerly await for your questions! Besides, we can undertake the hiring of a guide in addition to the renting of a bus, order menus for groups, or book tickets for any kind of event.
Travels by bus: If you plan to go on a longer-than-a-day trip, our team can rent vehicles in, from or to Brandenburg too. Thus, we make available buses to any destination in Germany, Poland, Italy, and Austria. In the event that you want to go to Spain, Norway or Turkey, we can also estimate the price of your trip from Brandenburg. Therefore, we would like to inform you that apart from this, Germany Bus, in partnership with the tour operator City Tours, can also arrange and fix up your trips departing from Brandenburg.
Our partners in Brandenburg
In Brandenburg, the coach operator Germany Bus co-operates with the following charter bus companies:
Book a bus in Brandenburg
Germany Bus can be contacted at . Please send us your request and we will gladly draw up the best personalized offer in the shortest time possible, taking into account any of your indication. An estimate will then be forwarded to you. Transfers, visits, excursions or trips in Brandenburg, we are ready to satisfy your wishes!
Hire a coach in Brandenburg through our company
Here is where you can book motorbuses with conductor through the Deutschland Bus coach reservation network: